Welcome to our brand new Childcare Trainer Assessor, Lauren Parker-Gould! Lauren has been working in childcare for a number of years, having herself been an Apprentice, so we are delighted to welcome her aboard the good ship GlobeUs.
To get to know Lauren a little bit, and to introduce her to everyone, here's a quick quiz for a bit of fun.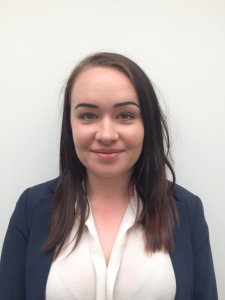 Getting to Know Lauren
What is your best skill/quality?
A: I'm an organised person
Do you have any annoying habits?
A: Not too many, but sometimes I do play with my hair when speaking to people!
What is your favourite thing to eat?
A: Oooh definitely Italian food
Are you an early bird or a late rise?
A: Early bird
Do you have any pets?
A: No, but I'd love a dog
What sort of music are you into?
A: Anything really!
Do you have any hobbies?
A: It can be difficult to find the time! I enjoy bike rides and walks in local country parks.
Do you play any sports?
A: Not at the moment
9. What is your favourite time of year?
A: Autumn
And finally, do you have any hidden talents, interesting facts about yourself, or claims to fame?
A: Yes! When I was 3, I modelled for Clarks Shoes
And there we have it! Now you know a little more about Lauren and what she brings to our lovely team. We are so happy to have her with us, and look forward to the many months and years ahead.
Team GlobeUs x