Did you know we deliver 8 types of First Aid Training, tailored to your individual needs?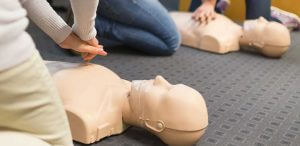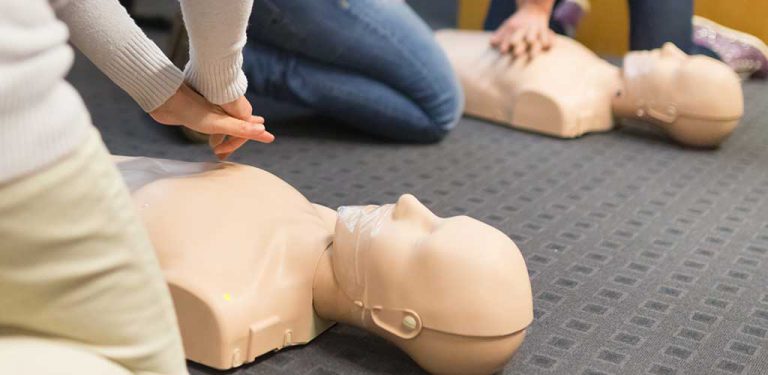 For simple training on emergency CPR, we can deliver a shortened version of our one-day First Aid course, condensing it into just a morning or afternoon (3 hours). This course focuses purely on emergency resuscitation
Our 6-hour (or "day courses") are fully accredited and include:

Resuscitation and Defibrillation (including demonstration and use of an AED)
Emergency First Aid at Work
If a more in-depth training course is what you require, you can take advantage of our 3-day First Aid at Work programme, covering all First Aid topics from CPR, to defibrillation, seizures and wounds.
For childcare services, we have 2 bespoke, sector-specialised Paediatric First Aid course:

The condensed Emergency Paediatric First Aid course, lasting 6 hours
The fully accredited 12-hour Paediatric First Aid, delivered over 2 days
We have also just launched our brand new Infant First Aid training course, designed for new parents, grandparents, aunts, uncles, or anyone looking at ensuring they know what to do if a child in their care is in trouble.
For those already trained, did you know you need to refresh your training every 3 years? Our final programme offered is the 2-day First Aid at Work Refresher Course, which can be tailored for Paediatric First Aid too.
Why not click on the links in blue above to find out more?
GlobeUs Training – Training Delivered with Passion